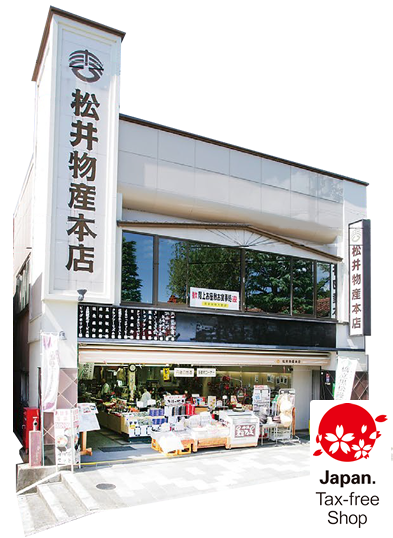 Matsuibussan is a popular restaurant and shop in Amanohashidate, which is part of the Tango region. We offer souvenirs made from seafood from the Sea of Japan and locally grown ingredients from the Tango region at reasonable prices.
On February 28, 2013 we ceased serving groups at Zuishōen. From March 1, food is available at Matsuibussan Honten. We kindly ask for your continual patronage.
Just like in the past, the joint Hashidate Kaisan Center will continue selling seafood and other souvenirs to groups, sightseeing buses, and other customers. We look forward to serving you there.